Eddystone PA Criminal Defense Lawyer: Only the Best Attorneys get the Best Results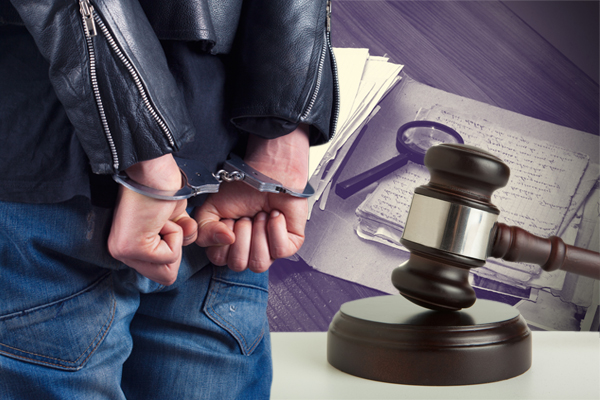 If you have been charged with a crime, you should know two things. First, every offense is significant. Second, any charge could be fought successfully with the assistance of a skilled Eddystone PA criminal defense lawyer. Even though it seems impossible, if you're caught on video, and even if you confessed, we can still make a significant difference in your case and we've proved it a thousand times over. That is what our firm has been doing since we started back in 2001. For over 15 years our team has fought thousands of cases through the courts for the benefit of our clients. We will fight aggressively for you, no matter what you have been charged with.
We Handle All Types of Criminal Defense Cases
Our Eddystone PA criminal defense lawyer group has seasoned lawyers with a broad range of expertise. This is a vital difference, as many people accused of crimes don't walk away with a single charge. Law enforcement and prosecutors are known for applying a litany of charges, with the hopes that some or all of them will stick or that a judge will apply a much heavier sentence because so many charges are being pressed. Because we consistently manage a variety of case types, we remain knowledgeable about which strategies are most effective and keep our skills sharp, despite what type of representation is needed.
DUI/DWI Defense

Theft Charges

Drug Possession & Delivery

Sex Crimes & Child Porn

Student Arrests

Domestic Violence & Assault

Internet Crimes

Federal Indictments

White Collar Crimes

Expungements & Record Sealing

Traffic & Licensing

Juvenile Crimes
Our Methodology Provides Top-notch Results
There is a lot that separates your run of the mill criminal defense attorneys from the type of aggressive representation clients receive from our firm.
Custom Defense: What separates a qualified attorney from one that will actually win your case? Attention to detail. Too many lawyers glaze over the nuances of your case and end up overlooking a subtlety that could ultimately win your freedom. Our lawyers give every case we tackle their undivided attention to give you the strongest representation possible.
Straight Talk: It is crucial that you stay abreast with what is going on with your case no matter how simple or complex it may be. We understand that it is very difficult to feel that you are in the dark about your own freedom and possible imprisonment. This is why we put forth the extra effort to ensure you know exactly what is happening with your case, what is needed of you, and what you can expect every step of the way.
Excellent Track Record: Your freedom is much too important to leave in the hands of amateurs. We have a proven record of success in even the most serious trials.
Retain an Experienced Eddystone PA Criminal Defense Lawyer
A conviction can damage many different areas of your life in ways you might not even be able to imagine. From imprisonment to loss of rights and difficulties later with housing, jobs, and relationships, a lot is riding on the decisions you make here and now. Whatever charges you're facing, retaining an experienced Eddystone PA criminal defense lawyer should be your first step. To schedule a free case evaluation and learn about your options, call 610-566-1006 today.
BACK TO TOP