| | |
| --- | --- |
| Location: | Media, Pennsylvania |
| Phone: | 610-566-1006 |
| Fax: | 610-566-1002 |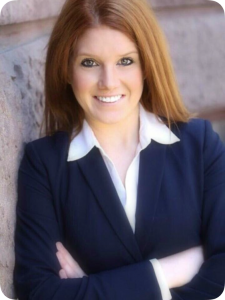 Ashley Valdes –  Attorney – Delaware County
Ashley Valdes, is by nature, drawn to helping other people. She has been practicing law in the Greater Philadelphia area for over six years. She has handled everything from criminal defense, to custody disputes, to complex mass tort litigation.  While working in the area, Mrs. Valdes has also formed many valuable relationships with fellow attorneys, prosecutors, judges, clerks, corrections officers, bailiffs, and judicial assistants that continue to be of immense benefit to her practice of law.
A skilled criminal defense attorney, she understands the confusion and embarrassment an arrest can bring, and she tries to make her clients as comfortable and informed as possible throughout the case. Ashley takes her role of counselor very seriously while she tries to make the lives of her clients as normal as possible during this stressful time.
When Ashley takes on a case, her clients reap the benefit of her extensive knowledge, experience, and intense personal investment. She prides herself on "leaving no stone unturned" in every case she takes on. She takes depositions, writes motions, or asks for crucial records where it is appropriate for the client's defense. She scrutinizes surveillance footage, checks phone and computer records, and takes photos when the case calls for it. Ashley prides herself on honest, clear communication that helps her clients quickly find relief by understanding their options. Clients can look forward to accessible representation, vigorous preparation, and effective resolutions based on years of experience.
Growing up in Delaware County, she knows that tough people need a tough attorney. After graduating law school in Florida, she returned to Delco to serve the community that raised her. When she is not in the courtroom, you can find her cheering on her beloved Philadelphia sports teams with her husband, Glenn and two young sons.  Let attorney Ashley Valdes handle your case with diligence, persistence, and care.