Experienced Criminal Defense Attorneys
Delaware County, Chester County,
Montgomery County & Philadelphia County - The Benari Law Group
The Benari Law Group works with citizens of Delaware County, Chester County, Montgomery County and Philadelphia County, including Media, West Chester, Philadelphia, with law firm offices in Media, Pa and West Chester, Pa., defending them against state and federal crimes, including white collar crimes, Internet crimes, domestic violence and assault, drug possession and drug delivery crimes, DUI, DWI, college student crimes and sex crimes. Our law firm has successfully streamlined the criminal process for first-time offenders, helping them into first-offender programs, reducing sentences, and facilitating expungement proceedings that will clear criminal conduct from your record.

The team at Benari Law Group has a multipronged approach to criminal defense law. We have decades of hands-on experience using proven defense methods and tactics to help reduce jail time, eliminate jail sentences, protect your record, keep your costs down, and keep you and your family safe. Most importantly, we handle every case with tact and compassion - we aren't here to judge you or to make value decisions. Instead, we are here to help you come out the other side with your reputation and the chance for continued happiness and success. You have a 6th amendment right to competent counsel, but you owe it to yourself to have outstanding counsel. Everyone deserves to have the best possible defense, but not everyone is lucky enough to engage a team of lawyers like the ones at Benari Law, where excellence is the only standard.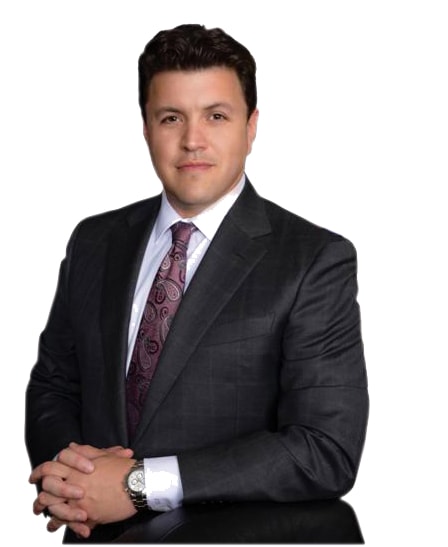 Highly Rated Criminal Justice Attorney
Being charged with a criminal offense in Delaware, Chester, Montgomery, or Philadelphia County can be devastating – especially when most people assume that you are guilty just because you were charged. If you or someone you love has been charged with a crime, now is the time to hire tough, smart legal representation to fight the case. You simply cannot work with just any criminal justice attorney – you need to hire lawyers that have the experience and tenacity to work through the Pennsylvania legal system.
The criminal justice attorneys at Benari Law Firm proudly serve Delaware County, Chester County, Montgomery County, Philadelphia County, and the surrounding areas. No matter the charges, everyone deserves justice. When you're facing criminal charges, you deserve to have people on your team who will advocate for you – tirelessly fighting the charges and creating the best possible defense for your case. We are fully prepared to help you and your family through this difficult time – you just need to call.
You can meet with your trial attorney before you appear in court so that you completely understand what is happening and can anticipate any moves that we may make. This hands-on approach helps us to understand your perspective of the case better and helps you to feel as comfortable as possible. We recognize that this is an emotional, trying time for you.
We hope you choose our criminal justice lawyers to be your advocates.
It doesn't matter what charge you are facing – DUI, drugs, theft, assault, robbery, and even homicide – we have the legal experience to help you meet and rise above these allegations while protecting your constitutional rights.
When you contact Benari Law Firm, you will receive personalized attention from our team. You'll also have direct access to your attorney. Contact our offices as soon as you can so that we can help you (or a loved one) prepare for any investigations, hearings, or other legal proceedings. The sooner we can get to work, the better.
Criminal Defense Lawyers
At Benari Law Group, our criminal defense lawyers handle all areas of criminal law, including assault, internet crimes, juvenile offenses, internet crimes, disorderly conduct, tax evasion, murder, and other federal or state misdemeanor and felony charges.
Our criminal defense attorneys will support you in court, both at the trial and appellate court levels in Pennsylvania. Our experience and tenacity for results helps us to build a strong, aggressive defense to protect your rights and your freedom. Our commitment is to you, our client, and your results.
PFA Lawyer
If you have had a protection from abuse (PFA) filed against you in Delaware County, we can help you to understand the terms of that PFA and fight against the restrictions. We understand that you are facing serious allegations and may not have anywhere to stay – so we will act quickly to help you. Violating a PFA can put you at immediate risk, so get help the moment you know you need it – Call 610-566-1006 to talk to a protection from abuse lawyer.
When a person fights against a PFA order, they will need to attend a court hearing. During this court hearing, they will need to present arguments to the judge. That judge will determine the final outcome of the situation – it is important that you put strong, compelling evidence forward.
We can help you to fight against emergency orders, temporary orders, and final PFA orders.
Criminal Defense Practice Areas
Our lawyers are experienced in a variety of criminal defense practices. When you schedule a consultation with us, we will match you to the lawyer that can best serve your needs.
We can help mount a strong criminal defense for the following areas: DUI / DWI Defense
Charged with assault in Pennsylvania? This is the crime of threatening another person with an act of violence or actually making physical contact with them. Many assault charges are misdemeanors, but in some cases, the charges will be upgraded to the felony of Aggravated Assault if there was a weapon involved, if there were serious injuries, or if you're accused of assaulting a police officer or some other protected class of person. These charges can include everything from domestic arguments to bar fights. A good criminal defense lawyer for assault can help to beat the case, reduce your sentence, or get your case settled out of court.
Domestic violence is widespread, and as a result many people are confused about what domestic violence actually is – the truth is that it can be both emotional and physical. It does not always involve a romantic partner, it include family members, partners, children, and other people who live in your home. We help our clients to find emotional and legal help and prevent the same thing from happening in the future. Domestic violence is defined as a repeated pattern of abusive behavior in a relationship where one partner gains control over another. This include physically, sexually, emotionally, psychologically, and economically. Stalking can be considered domestic violence as well.
Driving with a suspended license can be a serious offense, especially if you have a child in your car or if your license is suspended because of a DUI related offense. You can also be charged with endangerment of others. There are various penalties for driving with a suspended license, including fines, possible jail time, community service, points on your driving record, additional license suspensions, safe driving school, revocation of your driver's license, stricter DMV scrutiny, possible felony charges, and an increase in your auto insurance rates.
Drug crimes in Chester County and Delaware County are extremely serious – many courts like to make examples out of the people who have been caught buying, selling, manufacturing, or trafficking drugs. The amount of the drug that you have, paraphernalia, and what type of drug you have matters. Drug crimes are extremely nuanced and require a lawyer who knows the ins and outs of the law while still respecting your need to move onward with your life – drug crimes can impact future job prospects, your place in school, and even relationships and custody agreements.
Very few things can impact your life quite like a DUI or a DWI can. Your license, your freedom, your job, and your ability to transport your children and their friends comes into question when you get a DUI. If you have already had a DUI and you get another one, it is incredibly important that you work with a DUI lawyer who can help you to get the help you need and keep your life on track. DUI can be driving while under the influence of drugs or alcohol, including prescription drugs. Calling a lawyer as soon as possible is your best option when facing DUI or DWI charges.
Internet crimes are vast and the amount of crimes you can commit on the internet keeps growing in scale and size. From inappropriate conduct with underage children to credit card fraud, internet crimes also vary in severity. However, since it is a relatively new field, you absolutely must hire Delaware County or Chester County lawyers that have experience dealing with and defending internet crimes. A working knowledge of technological terms and social media websites is only the start.
Juvenile crimes can cover any crimes committed by someone under the age of 18, including driving without a license, underage drinking, theft, sex crimes, internet crimes, and more. Often, these crimes are committed at school. When not handled properly, they can potentially impact a child for the rest of his or her life. Working with a lawyer that will try to keep your child's record clean and keep your child out of the courtroom is important..
Sex crimes include some of the most serious criminal charges someone can face – rape, sexual assault, indecent exposure, prostitution, solicitation, statutory rape, child pornography, and more. These have the ability to stop your life and completely destroy it – fines, jail time, community service, registering as a sex offender, and losing your job are all potential results of being convicted of a sex crime in Delaware County or Chester County.
White Collar Crimes include a wide variety of crimes as well, though they all typically include financial gain. The most common white collar crimes are fraud, insurance fraud, securities fraud, mortgage fraud, tax evasion, embezzlement, and money laundering. These include Ponzi schemes and securities fraud, especially insider trading.
If you are facing a PFA order, the situation can quickly turn confusing, contentious, and even dangerous. There are certain parts of your life that can be impacted forevermore by a PFA, and you will be unable to live in your home, go to your workplace, or more. You need the help of an experienced PFA lawyer to defend you.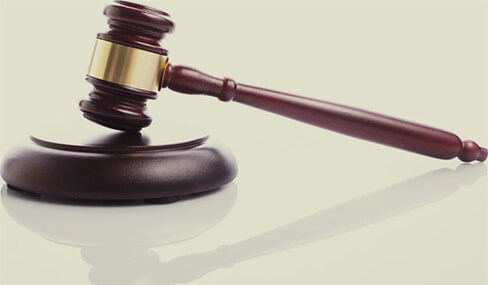 Trial Attorney – We Have The Experience You Need
If you were in negotiations for an agreement to keep you out of court or out of jail and they fell through, you may have to get representation for a trial – and you absolutely need a law firm with the experience, knowledge, and trial experience to back you up. We have years of trial practice and procedure, achieving positive results for clients after thousands of trials, hearings, and proceedings in trial and appellate courts.
As trial attorneys, we maintain a high level of expertise in order to represent you properly. This has become increasingly more important as trials face more publicity and judges and juries become stricter. Hiring a trial attorney in Chester and Delaware Counties will help you win and move on with the rest of your life.
Delaware County PA Law Firm
Since Benari Law Group is a smaller firm than some others in our area, we are able to completely devote ourselves to you – giving you the personal attention that you need. This gives us the chance to review and build your case, looking intently at any concerns you may have or possible twists that may come our way. We will discuss all critical information with you, offering you some of the most practical and compelling representation that you can get.
Contact Benari Law Group Today
When you need a criminal defense attorney for a highly complex and controversial case, our team will be there for you. Give us a call now, no matter what time of the day it is, to get started. It isn't too soon!
A criminal defense attorney handles many types of criminal cases. We hope to establish ourselves as your go-to lawyers and attorneys for whatever goes wrong in your life.  No matter what you are facing, you will have a friend in one of our attorneys. Even if one of us cannot help you, we are networked with some of the most astute legal minds in this area, so you can always count on us to find you the perfect lawyer for your case.
If you have to go to court to resolve any legal matters, you might be overwhelmed and confused. It is an impersonal experience, and no one really gives you a "how to" guide when you enter the doors – unless you have an experienced and talented civil law attorney. With Benari Law Group, you won't be shifted from one person to another as different cases come through the door. Instead, you will stick with one attorney who will talk with you to better understand your situation. All of the cases we try are unique and different, which is why we always get to know our clients. We don't limit our practice by handling a few different types of cases. Instead, we get to know the different parts of local, state, and national laws and work with people from all walks of life.
At Benari Law Group, we serve Media, West Chester, Philadelphia, Norristown, Doylestown, and nearby areas, working directly with clients to accurately investigate situations and offer personalized advice to meet your needs. You can contact our offices today to get started – your first consultation is free.
You can contact our offices today to get started.